__CONFIG_colors_palette__{"active_palette":0,"config":{"colors":{"62516":{"name":"Main Accent","parent":-1}},"gradients":[]},"palettes":[{"name":"Default Palette","value":{"colors":{"62516":{"val":"rgb(216, 180, 0)","hsl":{"h":50,"s":0.99,"l":0.42}}},"gradients":[]}}]}__CONFIG_colors_palette__ Click to book now
Osteopathic Treatment for the Pregnant Woman
During pregnancy the body must adapt to many changes in a short period of time. The rapid fluctuations that occur with growing a baby can wreak havoc on the mother's body and can express themselves through many different symptoms. These adaptations make it difficult for the body to be able to function properly and pain free. Receiving osteopathic treatment during pregnancy can help alleviate pain complaints and allow the mother to enjoy the process.here…
How Does Osteopathy work?
Osteopaths have a highly developed sense of touch and through their extensive knowledge of anatomy, biomechanics, and physiology they can detect very subtle physical imbalances in the body. Osteopaths use a wide range of techniques throughout the body, many of them being very gentle and subtle to ease out areas of tension and restricted mobility. These techniques improve local circulation and return the body to a better state of balance, alignment, and health. This can be especially important during pregnancy as the body must go through a major adaptation to accommodate the developing baby.
How Does Osteopathy help with Pregnancy?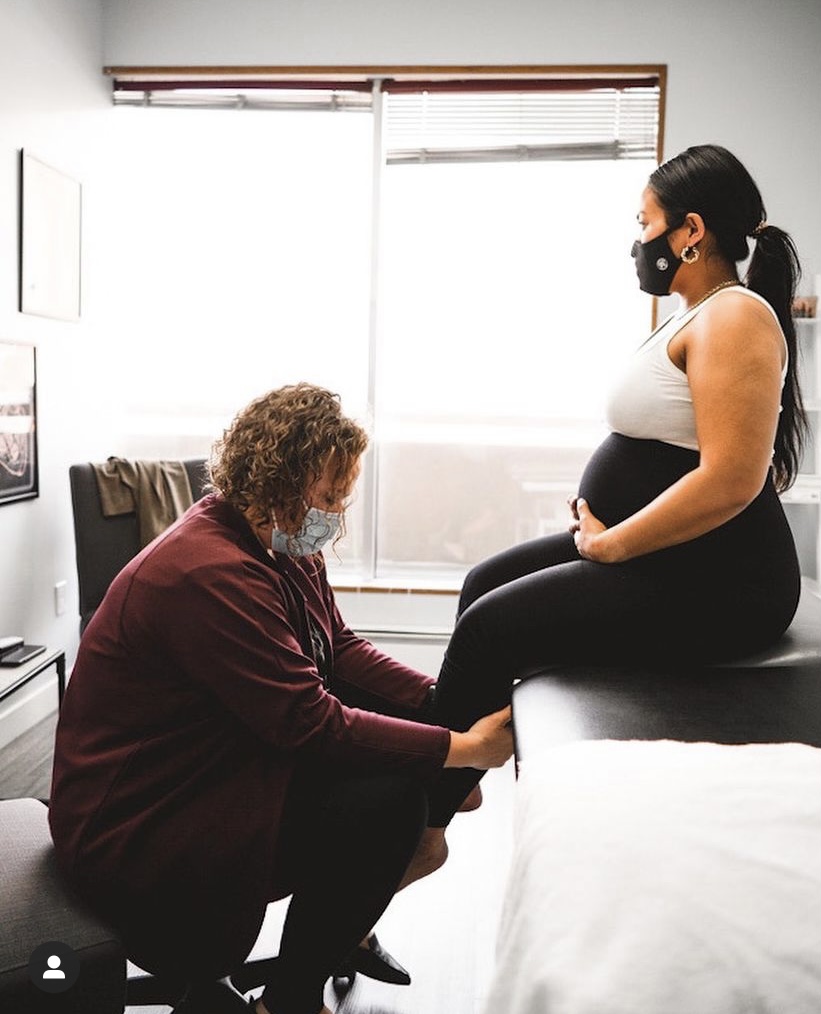 Osteopaths work not only on the musculoskeletal system, but also work on the visceral system to relieve stress. A typical treatment will involve addressing the patient's current concerns, and ensuring the body has the flexibility and stability in order to adapt to the ongoing changes. The first trimester typically brings little to no structural change for the mother. Treatment will focus on mobilizing the spine and pelvis to prepare the body for the oncoming stress of the growing baby. During the second trimester the mother will typically notice structural changes of her body. The increase in weight gain will increase the curves of her spine, and fluctuating hormones will cause joint flexibility. Treatment during the second trimester focuses on balancing the uterus, decreasing spine and pelvic tension, and loosening up soft tissue. During the last trimester the mother will notice more difficulty staying active and painfree. Treatment at this time will be done to allow the hips, pelvis, and low back to be flexible for delivery. The goal of this treatment plan is to reduce labour time and reduce medical interventions.
Osteopaths providing specialized services for pregnancy at Prairie Therapy
Christine Dixon