Welcome to Prairie Therapy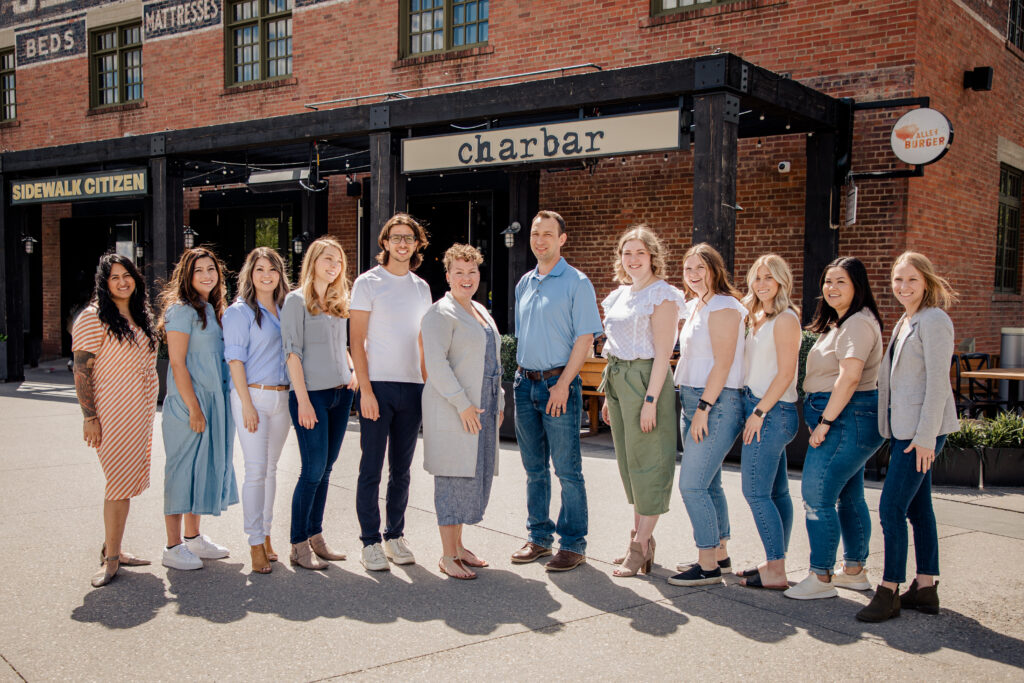 Welcome to Prairie Therapy, Calgary's most trusted multidisciplinary clinic. We offer Osteopathic Manual Therapy, Physiotherapy, Registered Massage Therapy, Athletic Therapy, Traditional Chinese Medicine, Acupuncture, Mental Health Counselling Services, Pelvic Health Physiotherapy, and Custom Knee Bracing.
Our approach as a multidisciplinary clinic is evidence-based to help you heal faster. We are conveniently located on 17th Ave SW and are lucky to have a dedicated team of industry leaders ready to help you get back on track.
Collaborative rehabilitation encourages quick healing to achieve optimum results.
Prairie Therapy Team - Click on the Practitioner to book with them
Physiotherapy is all about YOUR goals, whether it's getting out of bed pain-free or without feeling dizzy, or climbing literal mountains. Russ takes a global approach to physio, taking into account the whole body to determine the source of the dysfunction and pain. He uses manual therapy and modalities such as dry needling (IMS) to provide immediate relief, and neuromuscular re-education and strengthening to provide permanent results. Russ has taken numerous post-grad courses in vestibular physiotherapy and has a special interest in treating dizziness, vertigo, and balance dysfunctions. He also has advanced training in: spinal manipulation, GLA:D hip/knee osteoarthritis rehabilitation program, advanced functional dry needling, TMJ/TMD dysfunction, modern manual therapy, neurokinetic therapy (level 3), functional movement systems, orthopedic division level 1, and more. Before finding his calling as a physiotherapist, Russ has been a psychology researcher, caregiver, framer, bartender, and social support worker for Canadian military families in Italy. On the weekend, he can often be found climbing, camping, or paddling when it's warm, or playing guitar and watching bad movies with his cats Spike and Dru when it's cold.
Originally from Calgary, Jamie moved to Edmonton to complete her Bachelor of Science in Psychology and Biological Sciences at the University of Alberta.  Following the completion of this degree she moved to the UK to pursue a Post Graduate Degree in Physiotherapy from Scotland's' Glasgow Caledonian University.  Jamie completed her Masters in 2012, and after enjoying several months of travel and adventuring she returned to Calgary to begin her career as a physiotherapist.  Jamie has been working in private practice since her return to Alberta and has completed several courses to further her knowledge in orthopedic physiotherapy practice, including Dry Needling (also known as Intramuscular Stimulation or IMS), advanced manual therapy techniques, and K-Taping.  After welcoming two little ones into this world, Jamie developed a keen personal interest in Women's Pelvic Health Physiotherapy. She was fortunate to work with a fantastic Pelvic Health team who passed on their special interest in this field. She has since opted to focus her practice on this specific area of physiotherapy. Jamie has pursued courses and education focusing on incontinence (bladder and bowel), dyspareunia (pain with intercourse), pelvic pain, and perinatal care (treatment during and after pregnancy).  Jamie's greatest joy is seeing her clients resolve their symptoms and return to their favourite activities and hobbies.  When she's not treating clients, Jamie enjoys spending time with her family outdoors, travelling, watching movies, and eating delicious food. She loves to bike, walk her dog, and get a good sweat on in spin and hot yoga classes.
Osteopathic Manual Practitioners
Christine grew up in Regina, Saskatchewan and after completing high school attended her first 3 years of post-secondary at the University of Regina, then transferred to Mount Royal College in Calgary to complete her Bachelor Degree in Kinesiology with an Advanced Athletic Therapy Certificate. She enjoyed the atmosphere and challenge of working with athletes and completed her certification with the Canadian Athletic Therapists Association and still maintains this membership. Christine wanted to pursue further education and completed the Osteopathic Manual Practitioner program through the Canadian School of Osteopathy, Manual Practice in Vancouver. This is where she found her passion. She views the body as a whole, much like a puzzle, and loves helping people piece it back together when they aren't feeling 100%. When Christine is not working she enjoys staying active with her young family and dog. Christine is married to a teacher (an outdoor enthusiast at heart) and is the proud mom to 4 sons (older brother, and triplets). Her clinical interests include working on foot, ankle, and lower body dysfunction. But her true passion is working with fertility, prenatal, and post-partum patients.
Rachel graduated from the University of Calgary with a Bachelor of Kinesiology degree; Athletic Therapy major in conjunction with an Advanced Certificate in Athletic Therapy from Mount Royal University in 2016. During this time, she worked sideline care for many of the University of Calgary Dino's athletic teams. After graduation she worked for several years focusing on her clinical practice before deciding to pursue a deeper understanding of the human body. Her passion for helping others, curiosity, and love of education has always been a driving factor to constantly strive to be a better health care provider. This led her to complete her education at the Canadian School of Osteopathy Manual Practice in Vancouver. Rachel's practice embraces a systemic, holistic approach to enhancing patient's health and grow their resilience. Her background gives her a deeper understanding of the musculoskeletal system in relation to the other systems of the body and their connection to treating acute or chronic injury. Rachel treats all ages and dysfunction, but has a special interest in newborn/pediatrics, pre/postnatal health, post-concussion symptoms, and the relationship of chronic pain to mental health disorders. Outside of the clinic Rachel is always keeping active with her two dogs, getting out into the mountains any chance they get!
Dr. Kayla's goal is to empower you to have confidence in and control over your health so that you can live life to the fullest. Health is a series of small steps-it is a journey. Dr. Kayla guides you through each step of your healing journey, bringing you out of dysfunction and back into balance. Originally from Calgary, Dr. Kayla graduated from the University of Calgary with a Bachelor of Kinesiology. Following this, she completed a 4 year degree in Naturopathic Medicine at the Boucher Institute in New Westminster, British Columbia. Dr. Kayla believes each person is an individual and not a diagnosis. No two people have the same life experiences and no two people experience disease the same way. Dr. Kayla works closely with each patient to understand the root cause of their health concerns. She creates individualized treatment plans that reflect each person's unique experiences and unique health goals. Dr. Kayla uses a combination of supplements, acupuncture, botanical medicine, homeopathy, and nutrition and lifestyle suggestions to create a treatment plan tailored to you. Outside of the clinic you can find Dr. Kayla walking in the woods, playing tennis, hanging out with her pets, drinking tea, and collecting plants.
Kevin attained his 2200 hour Massage Therapy Diploma with honours from MH Vicars School of Massage Therapy.  He is an active member of the Massage Therapists Association of Alberta (MTAA). Kevin became a Registered Massage Therapist to pursue a career which aligns with his passion of health and fitness. As an avid ultra marathon runner, Kevin has extensive knowledge and experience in evaluating and treating running related injuries, both chronic and acute. Kevin approaches his treatment of each client with long term success in mind, by offering clients evidence based massage therapy techniques specifically tailored to the individual along with homecare instructions and patient education. Kevin is planning to continue his education in other therapy techniques to add to his repertoire of viable strategies for helping each client reach their potential.
Morgan graduated from Mount Royal University with her Bachelor of Health and Physical Education and a major in Athletic Therapy. During her time as a student she worked with athletes from Football, Basketball and Volleyball. Morgan grew up in Millarville, Alberta and her love for sports started with rodeo. She decided to pursue a career in Athletic Therapy after noticing the need for better injury management and rehabilitation following her own sporting injuries.Morgan enjoys working with individuals from all levels of activity. She works with her patients to help them understand the root cause of their injury and reach their health goals. In her spare time, she loves to hike, ride her horses, and spend time with family and friends.
Jeff Peach was born in Campbell River, B.C. and grew up in Calgary, where he graduated from the University of Calgary with a Bachelor's Degree in Kinesiology (majoring in Athletic Therapy) and obtained an Advanced Certificate in Athletic Therapy from Mount Royal University. Jeff has spent time with the Edmonton Eskimos, U of C Sports Injury Prevention Research Centre, Volleyball Canada Centre of Excellence, Crash Conditioning, and U of C Varsity Athlete Clinic. Prior to settling into a full-time role as an athletic therapist, Jeff was a professional baseball player, and now enjoys coaching youth ballplayers out of Absolute Baseball Academy.
Jessica grew up in Fort McMurray, Alberta. Throughout most of her teenage years, Jessica downhill ski raced. Once she finished high school, she moved to Calgary to continue to pursue the ski racing. After a series of injuries, she decided to quit ski racing and go to school full time at University of Calgary for Kinesiology and Athletic Therapy. Jessica graduated with a Bachelor of Kinesiology and a major in Athletic Therapy in 2012 and became a Certified Athletic Therapist the following November. Since graduating, Jessica has worked with a variety of sports teams within Calgary. She has worked within clinic settings with WCB clients and private clients. She has continued to further her education with courses in muscle energy and Active Release Techniques. Jessica would like to continue to help clients understand the injury and how to fix it. She takes a very active approach to the rehabilitation process and has her clients involved with all aspects of the process.
John grew up on a farm in southwest Saskatchewan and went to high school in Medicine Hat, AB. After high school, John completed the Athletic Therapy Program through the University of Calgary. He certified with the CATA that summer and worked with teams in the Calgary area before starting Prairie Therapy. Between working and travelling with the Canadian Pro Rodeo Sports Medicine Team, as well as with other teams throughout the year; he spends a lot of time on the road, but with his time off he enjoys getting out of the city with friends and family. John is also the current President of the Alberta Athletic Therapists Association.  He is always looking for opportunities to discuss how Athletic Therapy can benefit you as an individual, a team, an association, or even in the workplace.
Melissa was born and raised in Calgary, Alberta and completed a Bachelor of Health and Physical Education with a major in Athletic Therapy at Mount Royal University. Melissa has experience working with athletes from gymnastics, cheerleading, basketball, volleyball, football and hockey.Melissa is passionate about helping patients return to pain-free living and doing activities that they love – whether that be competitive sports, or day to day activities. She believes in using manual techniques, exercises, and patient education to treat the cause of your injury or dysfunction and prevent future injuries.When she's not working, Melissa enjoys baking and spending time outdoors.
Mental Health Practitioners
Alisha identifies as she/her, cisgender, BIPOC with top values of: Courage, Growth and Harmony. She is inspired by both the community who have supported her throughout her social work journey over her 12 years in the field. She has a growing passion for teaching and facilitation fostered by her mentors, education and lived experiences.  Alisha considers herself a post-modern social constructionist and aims to offer a fresh perspective on the therapeutic process by working with you to rumble with vulnerability and help you embrace authenticity in the way you engage with yourself and the world. She takes a solution focused and existential approach to help make sense of life. She is a Registered Social Worker (RSW) with a Master in Social Work (MSW) and Bachelor of Social Work (BSW) from the University of Calgary, Social Work Diploma from Mount Royal University and Certification as a Daring Way Facilitator (CDWF). She brings counselling experience working with individuals, couples, and groups from diverse backgrounds through various clinical roles including the Eastside Family Centre, Alberta Health Services, Alberta Justice & Solicitor General, medical social work roles. She is the owner of Lumens Courage Consulting @lumensyyc. She has experience in both the public and private sector, holds a leadership position with a local not-profit agency, and teaches with the University of Calgary. Alisha has a passion for supporting people to lean into the discomfort and strive towards wholehearted living using the guiding principles of Collaborative Therapies, The Daring Way™ (DW) and Solution Focused Brief Therapy (SFBT). Through your collaboration she hopes to engage in critical thinking, dialogue, learning and healing. She looks forward to working with you on your wellness journey.
Alexandra obtained her Masters degree in Counselling Psychology in April 2020.  She recognizes that counselling can be of benefit to anyone going through distress, trauma, or unhappiness in their lives. Her clients acknowledge her relaxed nature and sense of compassion she brings to counselling. She appreciates the lifelong learning in the field of counselling and is constantly looking for new and constructive ways to help clients.  Alexandra uses evidence-based approaches including Supportive psychotherapy, Mindfulness, Cognitive-Behavioral Therapy, Strength-Based, elements of Acceptance and Commitment Therapy and elements of Dialectical Behavioral Therapy. Alexandra is a firm believer that everyone deserves to feel their best! Alexandra's areas of interest are anxiety, depression, PTSD, chronic pain, trauma, addictions, emotional regulation and self-esteem. She uses the following approaches to therapy: Supportive psychotherapy Mindfulness Cognitive Behavioral Therapy Strengths-Based Positive Psychology Acceptance and Commitment Therapy (informed) Dialectical Behavioral Therapy (informed) EMDR therapy (plans to train in November 2022)
The only goal I see at Prairie Therapy is to assist their clients in full rehabilitation of their injuries. No fancy ads, no flashy offices, just pride in helping people regain their active lifestyle. In over 25 years, I have not seen a clinic with a true multi disciplinary team that does not care who treats you, just what is best for you. If you have an injury and are seeking treatment elsewhere, you have chosen the wrong clinic to treat your injury in my opinion. I can't say enough about the care I have received and have recommended Prairie Therapy to all my friends, family and collegues
Christine literally changed my life. I came to see her with lower back pain which I had suffered with for several years. I was used to sitting on the sidelines and was a master at having others to everything for me. I got immediate and lasting relief after the first session. I was able to golf, paddleboard, carry groceries, do housework and do it all pain free. For me, it was a miracle, and I feel incredibly blessed. Thank you Christine for giving me my mobility back again!
You were such a god-send to my family. After visiting many doctors and chiropractors, the girls were ready to stop playing a sport they loved. It was so amazing to see how just a few appointments with you could literally change their lives. They are both playing volleyball, pain free, and better than ever before. Thank you so much!"